By Pam Martens and Russ Martens: September 20, 2022 ~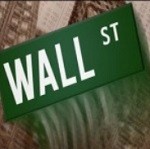 There are eight Global Systemically Important Banks (G-SIBS) in the U.S. They are: JPMorgan Chase, Citigroup, Bank of America, Goldman Sachs, Bank of New York Mellon, Morgan Stanley, State Street and Wells Fargo. These are the banks that pose the greatest risk to the stability of the U.S. financial system and are monitored under the Federal Reserve's stress tests.
Five of those eight banks pose the greatest risk to financial stability because together they hold $200.18 trillion (yes trillion) in notional derivatives (face amount) or 86 percent of all derivatives held by all of the nation's banks, according to the Office of the Comptroller of the Currency – the federal regulator of national banks. Those banks are: JPMorgan Chase, Citigroup, Goldman Sachs, Morgan Stanley, and Bank of America.
In any Senate Banking or House Financial Services Committee hearing that is going to probe if these mega banks could blow up the U.S. financial system again — as they did in 2008 – these five banks have to be at the table for the hearing to be credible.
But for some reason – which fails to pass the smell test from every angle – Goldman Sachs and Morgan Stanley have gone missing from the witness table at both the hearing on Wednesday at the House Financial Services Committee and at the hearing on Thursday at the Senate Banking Committee. The CEOs of the other banks will be present to be grilled on their most recent crimes.
Adding to the fishy smell, both banks were included at last year's large bank hearings by the same Committees. This year, instead of Goldman Sachs and Morgan Stanley, new additions to the witness panel have popped up out of the blue. The CEOs of PNC, U.S. Bank and Truist have been added to the witness panel at both the Senate and House hearings, despite the fact that none of these banks have been designated Global Systemically Important Banks; rank anywhere near Goldman Sachs and Morgan Stanley when it comes to derivative exposure; or played any key role in blowing up the U.S. financial system in 2008.
Researchers at the government's own Office of Financial Research (OFR), created under the Dodd-Frank financial reform legislation of 2010 to monitor systemic risk in the financial system, also share the view that the five Wall Street mega banks referenced above are what Congress and the federal bank regulators need to closely monitor.
In a comprehensive report in February 2015, OFR researchers sounded the alarm that those five mega banks posed enormous risks to U.S. financial stability. Systemic risk scores were based on size, interconnectedness, substitutability, complexity, and cross-jurisdictional activities.
According to the OFR researchers Meraj Allahrakha, Paul Glasserman, and H. Peyton Young:
"The larger the bank, the greater the potential spillover if it defaults; the higher its leverage, the more prone it is to default under stress; and the greater its connectivity index, the greater is the share of the default that cascades onto the banking system. The product of these three factors provides an overall measure of the contagion risk that the bank poses for the financial system. Five of the U.S. banks had particularly high contagion index values — Citigroup, JPMorgan, Morgan Stanley, Bank of America, and Goldman Sachs."
It's certainly not that Goldman Sachs or Morgan Stanley have cleaned up their act so much that they no longer need to be a focus of Congressional Committees. As recently as May 6 of this year, Wall Street On Parade reported as follows:
"We've been reading SEC filings for more than 35 years. We have to sadly say that the 10-Q that Goldman Sachs filed with the SEC on May 2, for the quarter ending March 31, 2022, shocks even our well-documented assessment of Wall Street as a crime syndicate. Goldman Sachs has listed pretty much everything the firm does as a target of an ongoing investigation, notwithstanding that the company and a subsidiary were criminally charged by the U.S. Department of Justice in the looting and bribery scandal known as 1MDB in October 2020, admitted to the charges, and had to pay over $2.9 billion. The good news is that Goldman Sachs' Dark Pools are one of the areas it lists as being under a probe."
On August 4, Goldman Sachs provided the following disclosure when it filed its quarterly report (10-Q) with the Securities and Exchange Commission:
"The firm is cooperating with the Consumer Financial Protection Bureau in connection with an investigation of GS Bank USA's credit card account management practices, including with respect to the application of refunds, crediting of nonconforming payments, billing error resolution, advertisements, and reporting to credit bureaus."
According to our review of the complaints filed in the database of the Consumer Financial Protection Bureau, hundreds of Apple credit card holders are alleging being put through a living hell by Goldman Sachs when fraudulent charges are made on their Apple credit card and a host of other problems.
Then there was the report just last Friday by Bloomberg News that the federally-insured online bank operated by Goldman Sachs Bank USA, Marcus, was under investigation by the Federal Reserve. The article provides this bleak assessment of a deposit-taking bank backed by the U.S. taxpayer:
"At mid-year, the bank's own internal forecast estimated the business would post a record loss of more than $1.2 billion this year.
"The cash burn has gotten all the more painful in recent months as a pandemic-era surge in Wall Street deals subsides, making Marcus a fraught topic among Goldman managers. Investment bankers and traders bracing for job cuts or lower bonuses are competing with a division that was once supposed to break even in 2022, but has instead eaten up more than $4 billion since inception in 2016. That's not including Goldman's acquisition of installment-loans provider GreenSky Inc. in a deal initially valued at more than $2.2 billion last year at what turned out to be the peak of the market for fintech ventures."
Morgan Stanley is currently under an investigation by the Justice Department for the manner in which it has handled block trades, according to Bloomberg News. It has put several of its traders on leave as that probe continues.
There is also the unanswered question as to how many more Archegos-type of family office hedge fund clients might be lurking under the radar at Morgan Stanley, which owns two federally-insured banks. Morgan Stanley admitted to losing $911 million last year when Archegos blew up with derivatives created by Morgan Stanley and other Wall Street mega banks. See our report: Justice Department and SEC Portray Serially-Charged Banks on Wall Street as Hapless Victims of Archegos Fraud. Nobody's Buying It.
Last year, the Senate Banking and House Financial Services Committees held their Big Bank hearing in the early spring. We kept asking Committee aides when the hearing was coming this year. We continued to hear back that it will be coming. The mysterious disappearance of Morgan Stanley and Goldman Sachs from this week's hearings may simply result from the refusal of their CEOs to appear before Congress. Since both firms are under probes, their legions of lawyers might have advised the CEOs to simply decline the invitation to appear.
But that doesn't answer the question as to why the Committees wouldn't have demanded their appearance by subpoena. According to the Congressional Research Service, the Senate Banking Committee has adopted a rule that requires a majority vote to issue a subpoena for documents or witnesses. The ranking member of the Senate Banking Committee, Republican Pat Toomey of Pennsylvania, does not seem like a person who would agree to subpoena the CEO of Goldman Sachs to appear. Since 2011, Goldman Sachs ranks as Toomey's third largest campaign donor.
According to the Congressional Research Service, the Chair of the House Financial Services Committee, Democrat Maxine Waters, can issue a subpoena as long as she first "consults" with the ranking member. Currently that ranking member is the right-wing Republican Patrick McHenry of North Carolina whose top-10 largest campaign donors in the current election cycle include Wall Street mega banks, private equity firms and asset managers, among others.
A different campaign money trail might possibly explain why Goldman Sachs and Morgan Stanley got a pass without a subpoena forcing their presence. Jones Day, the law firm that dominated the Donald Trump administration and sent 12 of its law partners to executive branch positions on the very day that Trump was inaugurated, is also long-time counsel to both Goldman Sachs and Morgan Stanley. Curiously, while Jones Day's employees and their family members gave 74.62 percent of their campaign donations to Republicans in the 2016 presidential election that put Trump in the White House, in the current campaign cycle 68 percent of their donations have gone to Democrats, for a whopping $338,654 in campaign donations thus far.
According to campaign finance records at the Federal Election Commission, individual partners at Jones Day have made some very generous donations to Democrats. Hilda Galvan, the Partner-in-Charge of Jones Day's Dallas office, gave a check of $36,500 to the Democratic National Committee in December.
The Democratic Congressional Campaign Committee (DCCC) received a February donation of $10,000 from Edward Nalbantian, Of Counsel at Jones Day, who has a "particular focus on over-the-counter (OTC) derivatives…." Another $5,000 went to the DCCC in February from Cynthia Cwik, who listed her employer as Jones Day although she does not currently appear on its website as a lawyer there. In June of last year, law partner Robert Rawson gave $10,000 to the Ohio Democratic Party. And in September of last year, Jones Day partner in Financial Markets, Linda Hesse, contributed $5,000 to the Democratic Senatorial Campaign Committee (DSCC).
Could it be possible that someone from Jones Day negotiated a pass for Goldman Sachs and Morgan Stanley at this week's hearings?
Jones Day was outside counsel for the Trump 2016 and Trump 2020 political campaigns and represented Trump in lawsuits seeking to stop votes from being counted in the 2020 election. A New York Times Magazine article last month by David Enrich, with a subtitle of "The untold story of Jones Day's push to move the American government and courts to the right," characterized Jones Day as follows:
"Jones Day's influence seems poised to grow. This year, it has been collecting fees from a remarkable assortment of prominent Republican players: a Trump political-action committee; moderates like Senator Susan Collins; Trump allies like Dr. Mehmet Oz; hard-liners like Representative Kevin McCarthy of California, the House minority leader, and Senator Ron Johnson of Wisconsin — not to mention an assortment of super PACs supporting fringe candidates like Herschel Walker, the former N.F.L. star who is running for a Senate seat in Georgia. [Jones Day partner Noel] Francisco recently represented former Attorney General Bill Barr before the House committee investigating the Jan. 6 attack on the Capitol. McGahn recently began representing Senator Lindsey Graham as he fights a grand jury subpoena to testify about Trump's efforts to overturn the election results in Georgia."
The "McGahn" referenced in the above sentence is Don McGahn, a law partner from Jones Day who became Trump's first White House Counsel. McGahn has returned to Jones Day. Its website says he is now available for "high stakes matters that require navigating and challenging assertions of government authority."
Who else is it that has attempted to undermine government authority for the last 40 years: Libertarian billionaire Charles Koch and his fossil fuels conglomerate, Koch Industries. Jones Day has a long-term history of legally representing Koch Industries, its subsidiaries and at least one of its front groups, Freedom Partners.
The bottom line here is that as long as Congress fails to pass sweeping campaign finance reform, trust in Congress and the U.S. government will continue to erode and the threats to both democracy in America and its financial system will continue to grow.