By Pam Martens and Russ Martens: July 16, 2019 ~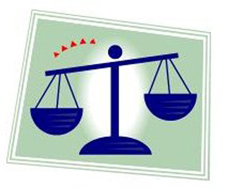 Is Jeffrey Epstein, the accused sex trafficker and sexual assaulter of dozens of underage girls potentially guilty of financial crimes as well? His criminal profile suggests that may well be worth investigating.
Bernie Madoff knew he was no genius and could never compete with the physics and math geniuses employed by the major trading firms on Wall Street. So he simply generated fake investment statements to reassure his thousands of clients of his trading prowess and didn't buy one stock for their portfolios over the decades he was looting their assets, according to prosecutors.
But the criminal profile that emerges for Jeffrey Epstein is that of a man so arrogant and confident of his genius that he felt he could beat anybody – by hook or by crook, or by hiring ruthless lawyers to intimidate and compromise Federal prosecutors.
Armed with an aptitude for physics and math, Epstein became a math teacher at the exclusive Dalton School in Manhattan – despite the fact that he lacked a college degree. He traded up from that position to work for Wall Street investment bank Bear Stearns, which blew itself up in the early days of the financial crash of 2008. Epstein's exit from Bear Stearns coincided with an SEC investigation of the firm, the details of which remain murky. No charges were brought. Epstein moved on to collect $25,000 a month from Towers Financial, whose CEO Steven Hoffenberg went to prison for 20 years for turning the company into a $450 million Ponzi scheme. Hoffenberg has alleged in an affidavit filed in a previous court case that Epstein was a major participant in the Ponzi scheme.
In the years that followed, Epstein flaunted his wealth and appeared eager to promote himself as a billionaire hedge fund manager that accepted only billion dollar accounts. But other than billionaire Les Wexner, founder of The Limited retail clothing chain and the parent company of Victoria's Secret, it's unclear if Epstein actually managed money for other people in a hedge fund.
What is clear, if we can believe the public tax filings Epstein's accountants made to the IRS for his nonprofit charity, is that Epstein, unlike Bernie Madoff, actually did know how to make money trading stocks – especially when he was gifted with hot Initial Public Offerings (IPOs), something that the average American rarely has access to at a Wall Street brokerage firm.
The question for Federal investigators is what did Epstein do to obtain these hot IPOs. Since he is charged with sex trafficking of minors, the obvious question is was he providing young girls to get in on these highly sought-after deals on Wall Street. The profits that we reported that he made for his charity, that was psychopathically called Gratitude America, may be a minuscule part of what Epstein made and kept for himself. Epstein's criminal profile is not that of a kind and altruistic man. (See our reporting yesterday: Tax Filing Suggests Child Sex Offender Jeffrey Epstein Made His Wealth Flipping Hot IPOs on Wall Street.)
Now another potential red flag has emerged in the curious timing of the purchase and sale that Epstein made in the shares of LinkedIn stock, which had a surprise offer from Microsoft to buyout the company for $196 a share, in cash, before the market opened on Monday, June 13, 2016. This is how Reuters reported the deal at the time:
"The $196-per-share price tag represented a premium of almost 50 percent over LinkedIn's stock market value as of Friday, but was still well below the social media company's all-time high of $270. Analysts said the price was rich, and Microsoft's stock closed down 2.7 percent at $50.14."
Any brazen Wall Street insider trader who knew about this deal ahead of time would not only have purchased shares of LinkedIn but might have also bought put options on Microsoft, betting its share price would decline, which it did, on the announcement. All-cash takeover deals typically mean the acquirer takes on debt, which Microsoft did, to buy the takeover target. We don't know what Epstein did in his personal account but thanks to his charity's tax filing, we have a good look at his nimble trade in LinkedIn. (See page 3 of his tax filing here.)
Epstein bought 800 shares of LinkedIn for his charity, Gratitude America, on March 2, 2016 at a cost of $119.27 per share, close to the high for that day. That was a very odd purchase for a so-called physics and math genius. On Wall Street, there are two rules: don't try to catch a falling knife and the trend is your friend. LinkedIn was a falling knife. Since the beginning of the year in 2016 it had lost 47 percent of its value. Reuters reported on February 5 that "At least seven brokerages downgraded the stock from 'buy' to 'hold' or their equivalents, saying the company's lofty valuation was no longer justified." (On Wall Street a 'hold' is code for 'sell.') Forbes had written on February 10 that "We think the bottom for this stock is closer to $20/share."
The trend in LinkedIn was not his friend but Epstein plunked down $95,414 for his charity to buy its stock and an unknown amount for himself.
According to the merger proxy that was eventually filed by LinkedIn with the Securities and Exchange Commission, Epstein's purchase turns out to have been made just 15 days after the CEOs of LinkedIn and Microsoft sat down for the first time to chat about a merger. The merger proxy reveals the following:
"On February 16, 2016, Jeff Weiner, LinkedIn's chief executive officer, met with Satya Nadella, Microsoft's chief executive officer, to discuss the ongoing commercial relationship between the companies and ways to enhance it. At this meeting, Messrs. Weiner and Nadella discussed ways in which the two companies could work together more closely and, in the context of that discussion, among other things, the concept of a business combination was raised."
The day after the deal was announced, June 14, 2016, Epstein cashed out, making a profit of $58,235 for his charity, a return of 61 percent in a little over 3 months. How much did he make for himself on this and other such deals? The public has a right to know and the Feds need to obtain that information, reveal it to the public, along with the names of any titans on Wall Street or elsewhere that Epstein was getting a quid pro quo from in exchange for destroying the lives of young school girls.