By Pam Martens and Russ Martens: February 3, 2017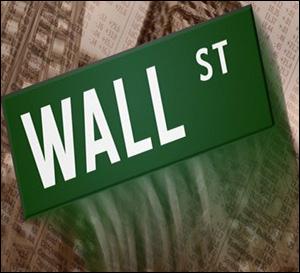 On the campaign stump in Charlotte, North Carolina last October 26, Donald Trump promised to bring back a 21st Century version of the Glass-Steagall Act as a means of reforming Wall Street's casino culture. At around noon today, Trump will continue the Orwellian reverse-speak of his campaign promises and do the opposite of what he promised. According to leaks to the financial media, Trump will today sign executive actions ordering swift reviews aimed at rolling back the feeble safeguards on Wall Street that currently exist while replacing them with — nothing. There has been no further word from Trump on bringing back the core principles of Glass-Steagall which would force the formal separation of banks holding taxpayer-backstopped insured deposits from the high-risk, derivatives-peddling, hedge-fund-financing investment banks.
Trump is expected to sign one executive action today ordering financial regulators to review rolling back parts of the Dodd-Frank financial reform legislation that was passed by Congress in 2010. Another executive memorandum is expected to order the Labor Department not to implement the Fiduciary Rule that was set to take effect in April. The Fiduciary Rule, hated by Wall Street and its lobbyists, would force Wall Street firms to put the interests of clients owning retirement accounts above the interests of the firm. For example, it would mean that Wall Street would have to offer the client the best mutual fund at the lowest fee rather than one of its own in-house concoctions laden with far more onerous, self-serving fees and investments. Wall Street has had the gall to say the Fiduciary Rule is bad because it would limit opportunities for investors. Apparently, Wall Street means it would limit the opportunity for investors to be fleeced, thus limiting profits on Wall Street.
As every other President has found in the past two decades, pleasing Wall Street and its billionaires is what it takes to get reelected. Trump is apparently already focused on marketing and building his brand from White House Inc. for a full eight years. According to filings made at the Federal Election Commission, the Donald J. Trump for President committee raised $9.6 million from November 29, 2016 through December 31, 2016 toward Trump's next run.
One Wall Street firm that will be essential to Trump's tenure in the Oval Office is his largest contributor to date. According to the Center for Responsive Politics, Renaissance Technologies – a hedge fund investigated by the U.S. Senate Permanent Subcommittee on Investigations for playing fast and loose with tax law and securities law – gave $15.5 million to Trump's first run. (The Center for Responsive Politics notes that the political contributions came from the firm's PACs; their individual members, employees or owners; and those individuals' immediate families.)
In 2014, the Senate's Permanent Subcommittee on Investigations determined that Renaissance Technologies had avoided $6.8 billion in taxes through a scheme with Wall Street banks. The gambit worked like this:  the hedge fund would make a deposit of cash into an account at the bank which had been established to facilitate the hedge fund engaging in the high frequency trading of stocks. The account was not registered in the hedge fund's name (the beneficial owner as required by law) but in the bank's name. The bank would then deposit $9 for every one dollar the hedge fund deposited into the same account. At times, the leverage could reach the astronomical level of 20 to 1.
The hedge fund would then generate tens of thousands of trades a day using their own high frequency trading program and algorithms. Many of the trades lasted no more than minutes. The bank charged the hedge fund fees for the trade executions and interest on the money loaned.
The trading was based on a written side agreement referred to as a "basket option." Under the agreement, the hedge fund would collect all the profits made in the account in the bank's name after a year or longer and then characterize millions of trades which were held for less than a year, many for just minutes, as long-term capital gains (which by law require a holding period of a year or longer). Long term capital gains are taxed at approximately half the tax rate of the top rate on short term gains.
The 2014 Senate Subcommittee hearing heard testimony from Steven M. Rosenthal, a Senior Fellow at the Urban-Brookings Tax Policy Center in Washington, D.C. Rosenthal explained what Renaissance had done as follows:
"I have been asked to evaluate the character of the gains of the Renaissance hedge funds based on my review of materials provided by the Subcommittee staff. The Renaissance hedge funds traded often, more than 100,000 trades a day, more than 30 million trades a year, and they traded quickly, turning over their portfolio almost completely every 3 months. Because the hedge funds adopted a short-term trading strategy, we would expect their gains to be short term. But the hedge funds, with the help of Barclays and Deutsche Bank, wrapped derivatives around their trading strategy in order to transform their short- term trading profits into long-term capital gains. This tax alchemy purported to reduce the tax rate on the gains from 35 percent to 15 percent and reduced taxes paid to the Treasury by approximately $6.8 billion. I believe the hedge funds stretched the derivatives beyond recognition for tax purposes and mischaracterized their profits as long-term gains."
The owners of Renaissance Technologies got obscenely rich through practices like these and are now throwing that money around the world of Washington.
In January and March of 2016, the founder of Renaissance Technologies, James Simons, took out his checkbook and wrote two separate checks to Hillary Clinton's SuperPac, Priorities USA, for $3.5 million each for a cool $7 million in a three-month span.
But curiously (or not) the Co-CEO of Renaissance Technologies, Robert Mercer, his wife, Diana, and his daughter, Rebekah, have given millions to Trump and Republican coffers.
Whether Hillary won or Trump won, Renaissance Technologies was guaranteed to have backed a winner seated in the Oval Office signing Executive Orders.
Mercer money touches far more than just Trump's political campaign committees. Ken Vogel of Politico reported last year that the Mercer family has invested $5 million or more in Cambridge Analytica, a digital data mining firm that was a major adviser to the Trump campaign, "as well as a reported $10 million investment in the pro-Trump website Breitbart News," reports Vogel. Trump's Chief White House Strategist, Stephen Bannon, came from Breitbart News.
On her August 25, 2016 show, Rachel Maddow reported yet another Trump connection to Mercer. Kellyanne Conway ran the Keep the Promise 1 Super Pac which was initially supporting Ted Cruz and running millions of dollars in anti-Trump campaign ads. Almost all of that money, according to Maddow, came from Robert Mercer. But once Cruz dropped out of the race, they changed the name of the Pac and started running anti-Clinton ads to help Trump.
Maddow also reported that when the Trump campaign decided to fire Paul Manafort, they put two Mercer-related people in charge: Kellyanne Conway as Campaign Manager and Stephen Bannon as Campaign CEO.