By Pam Martens and Russ Martens: December 22, 2015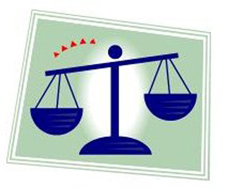 Corporate front groups got a big fat Christmas present in the recently passed Omnibus spending bill. Congress is hoping that voters are too distracted with holiday preparations to look at the fine print in its more than 2,000 pages.
We were winding our way through its copious contents when we stumbled upon its section on the IRS. Somehow this so-called "spending" bill has legislated into law a right-wing vendetta against the Internal Revenue Service. For example, the IRS is effectively stripped of its ability to writes new rules on 501(c)(4) organizations. Those organizations are increasingly being used as corporate-funded political front groups masquerading as social welfare organizations: The new Omnibus law reads as follows:
"During fiscal year 2016: (1) none of the funds made available in this or any other Act may be used by the Department of the Treasury, including the Internal Revenue Service, to issue, revise, or finalize any regulation, revenue ruling, or other guidance not limited to a particular taxpayer relating to the standard which is used to determine whether an organization is operated exclusively for the promotion of social welfare for purposes of section 501(c)(4) of the Internal Revenue Code of 1986 (including the proposed regulations published at 78 Fed. Reg. 71535 (November 29, 2013)); and (2) the standard and definitions as in effect on January 1, 2010, which are used to make such determinations shall apply after the date of the enactment of this Act for purposes of determining status under section 501(c)(4) of such Code of organizations created on, before, or after such date."
This is clearly meant as payback for the allegations made in 2013, serially fanned on the right-wing editorial page of the Wall Street Journal, that the IRS was targeting right-wing groups for investigation and intentionally holding up approvals on their tax-exempt status.
This new legislation now provides legal certainty to these tax-exempt groups that corporate donors will not have to be disclosed and massive amounts of political money can sluice through their operations to mount major television political ad campaigns heading into the Presidential election of 2016.
Three individuals that you can bet are cheering this new legislation are Charles and David Koch and Cleta Mitchell. As we reported in 2013:
"In 2011 we reported that Scott Markley, Public Information Specialist at the Supreme Court, had confirmed our research that Supreme Court Justice Clarence Thomas was 'hosted by Charles and Elizabeth Koch in Indian Wells, California, at the Vintage Club' in 2008. The dinner came amidst the Justice's all-expenses-paid, four-day luxury trip to the January 2008 Koch brothers' annual political confab in the Palm Springs area of California. According to Justice Thomas' 2008 financial disclosure form, his expenses for that trip were paid by the Federalist Society, a conservative nonprofit that the Koch foundations gave $1.9 million to from 1991 through 2009.
"Eight days after Justice Thomas voted in favor of the Citizens United decision on January 21, 2010 – a decision which allowed almost unlimited corporate funding of the nation's elections – Cleta Mitchell, a partner of the law firm Foley & Lardner, filed an application with the IRS for a nonprofit on behalf of Justice Thomas' wife, Virginia Thomas. The group was called Liberty Central, Inc., another Tea Party group.
"Mitchell was the same lawyer who had filed an Amicus brief in the Citizens United case on behalf of the American Justice Partnership and Let Freedom Ring, supporting the corporate funding of political campaigns.  Mitchell's law firm, Foley & Lardner, are registered lobbyists for more than two dozen corporations.
"Acting as General Counsel in 2010 for Virginia Thomas' Liberty Central, Inc., was a former lawyer for the Charles G. Koch Foundation, Sarah Field.  A former Koch lobbyist, Matt Schlapp, served on her board at inception.
"Virginia Thomas ran Liberty Central out of a post office box in a UPS building in Burke, Virginia.  It subsequently moved to 12587 Fair Lakes Circle, Suite 331, Fairfax, Virginia, another post office box in another UPS building.
"According to IRS tax filings, Liberty Central, Inc. received $550,000 from anonymous donors in 2009 and was anticipating the receipt of $2,014,000 in 2010.  Virginia Thomas eventually stepped down from an official post, stating she would serve as a consultant."
Yes, the new spending bill will keep the U.S. government running and avoid an embarrassing shutdown. But given the hundreds of millions of dollars of secret donor funds that can now tip the critical 2016 elections with the hands of the IRS tied behind its back, it's hard to say taxpayers are winners in this deal.