By Pam Martens and Russ Martens: July 2, 2014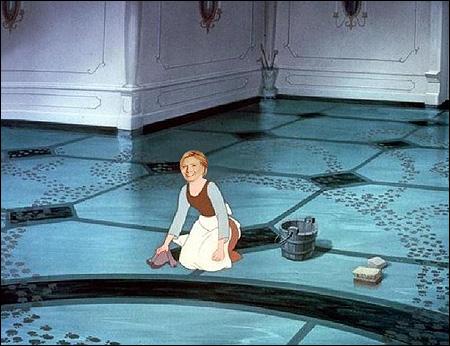 In an interview with ABC's Diane Sawyer on June 9, Hillary Clinton said that she and former President Bill Clinton were "dead broke" when they left the White House in January 2001. The remark was made in this context by the former first lady: "We came out of the White House not only dead broke, but in debt. We had no money when we got there, and we struggled to, you know, piece together the resources for mortgages, for houses, for Chelsea's education. You know, it was not easy."
The remark is causing a storm of criticism, both for its lack of veracity and for its insensitivity to what actual financial struggle means in a nation with 46 million people living below the poverty level – including almost one in every five children.
CounterPunch's Jeffrey St. Clair has a particularly poignant full page article in the current issue of the progressive CounterPunch Magazine (paid subscription required). St. Clair writes, tongue-in-cheek, about Hillary's exit from the White House: "With no life-ring to cling to, Hillary was forced to work furiously to save her family from a Dickensian existence of privation and destitution."
Former Presidents are not "dead broke" by any possible interpretation. They receive a pension, which is currently 10 times the poverty level for a family of three; monies for staff, travel, an office, postage and supplies and Secret Service protection for themselves and their spouse.
The President's pension kicks in as soon as he leaves office. According to the Congressional Research Service, former President Clinton received in pension and other perks, adjusted for 2013 dollars, $335,000 in fiscal year 2001; $1.285 million in 2002, and over $1 million every year thereafter through 2011. Since 2011, the outlay by the taxpayer for former President Clinton has been just under $1 million. Including what is budgeted for fiscal year 2014, Clinton will have received a taxpayer outlay of $15,937,000 since leaving the White House in 2001.
According to the Congressional Research Service, for fiscal year 2014, "office space rental payments were the highest category of cost for former Presidents Clinton and George W. Bush" with former President Clinton's office budgeted at $450,000 and former President George W. Bush's budgeted at $440,000. Both former Presidents Clinton and G.W. Bush have offices of over 8000 square feet, more than three times the size of many middle class homes.
A former President's pension is equal to pay for Cabinet Secretaries, which was $199,700 in calendar year 2013 and set to rise to $201,700 this year.
Both of the Clintons likely knew they would become multi-millionaires very rapidly upon leaving the White House. Just sixteen days after George W. Bush was sworn in on January 20, 2001, Bill Clinton delivered his first speech for $125,000 to Wall Street brokerage and investment bank Morgan Stanley.  The speeches continued every few days, with the former President earning an eye-popping $1.475 million in just his first two months out of office. The price per speech has reached $250,000, $300,000 even $500,000 at times. The Clintons earned millions more in book advances and royalties.
According to the joint tax return released by the Clintons, in that 2001 year of financial desperation, the couple reported unadjusted gross income of $15.6 million in business income (mostly from Bill Clinton's speeches); pension payments of $152,700; dividends of $172,621 and wages of $154,952.
It is true that the Clintons had legal debts when they left the White House but they were miniscule compared to the former President's earning power on the speech circuit.
PolitiFact also notes the following:
"…the federal disclosure form does not include homes used for personal use and the Clintons owned two. In 1999, they bought a five-bedroom home in Chappaqua, N.Y., for $1.7 million. In December 2000, just as they were leaving the White House, they bought a seven-bedroom house near Embassy Row in Washington, D.C. The price was $2.85 million. While those homes had mortgages, which would increase the amount of the Clintons' debt, the family also had equity in them. The New York Times reported that the Clintons put $855,000 down on the Washington house, for instance. That equity would have covered the low-end debt estimate of about $500,000."
One institution that did not believe the Clintons were "dead broke" was  Citigroup. According to PolitiFact, Citigroup provided a $1.995 million mortgage to allow the Clintons to buy their Washington, D.C. residence in 2000. That liability does not pop up on the Clinton disclosure documents until 2011, showing a 30-year mortgage at 5.375 percent ranging in face amount from $1 million to $5 million from CitiMortgage. The disclosure says the mortgage was taken out in 2001.
Citigroup also paid Bill Clinton hundreds of thousands of dollars in speaking fees after he left the White House. It committed $5.5 million to the Clinton Global Initiative — a program which brings global leaders together annually to make action commitments. Citigroup employees have also been major campaign funders to Hillary Clinton.
And, Citigroup is one other thing: it was the major beneficiary of the repeal of the Glass-Steagall Act, the depression era investor protection legislation which for almost seven decades had kept the financial system safe from the Wall Street greed and gambling with led to the 1929 crash. Just 9 years after its 1999 repeal, Wall Street collapsed in just as spectacular a fashion as in 1929 and the early 30s.
Sandy Weill, the CEO at Citigroup who lobbied for this repeal, was given a commemorative pen from the Clinton signing ceremony which repealed the legislation. Robert Rubin, Clinton's Treasury Secretary who lobbied for the repeal, was given a non-management post on the Board of Citigroup which paid him over $115 million over the next decade.
The Clintons, who now have a net worth in the range of $100 million, have done very well for themselves with the help of their friends on Wall Street. The country – not so much.