By Pam Martens and Russ Martens: May 18, 2021 ~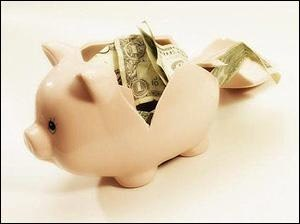 On February 24, President Joe Biden renewed the 2020 Presidential Proclamation, making it clear that the National Emergency related to the COVID-19 pandemic is still in effect. Most Americans don't expect to become the victims of state-sanctioned price gouging during a National Emergency. But across Florida, struggling families and senior citizens are opening their homeowners' insurance renewal notices to learn that their policy will now cost them $800 to $1200 more than it did last year.
Rates are going up by 30 to 40 percent in many cases – during a National Emergency. Making the outrage among residents more palpable is the fact that a hurricane didn't even touch down in Florida in 2020.
A three bedroom/two bath cement block home with a tile roof is costing anywhere from $2800 to more than $3000 to insure in South Florida. In the three most southern counties on the East Coast of Florida (Palm Beach, Broward and Miami-Dade) homes located inland can cost over $6,000 to ensure with nose-bleed increases occurring for waterfront homes.
Florida insurance companies (some of which are paying multi-million dollar salaries to their CEOs and paying out tens of millions of dollars each year in stock buybacks and cash dividends to benefit their shareholders), have succeeded in convincing the Florida Office of Insurance Regulation that they deserve the rate hikes because they are the victims of frivolous lawsuits by unconscionable lawyers; they are experiencing financial hardship for claims still being paid for Hurricane Irma in 2017 and Michael in 2018; and that their reinsurance costs have risen.
One Florida State legislator who's not buying the spin that the insurers are successfully selling to state regulators is Florida State Senator Gary Farmer. Farmer was quoted by Dennis Bailey, a former Circuit Judge and now head of the Trial division at the Merlin Law Group, as follows:
"They hide their profits. They pay them to sister and related companies…The insurers are just cooking the books and coming here and crying poverty to us and everything is being done on the backs of homeowners."
Bailey reports that "The insurance companies together made anywhere from $240 million to $406 million a year just on their flood work since 2011 — without having to pay any claims."
The culprit behind these rate increases is the Florida Office of Insurance Regulation which granted 105 rate hikes last year, sometimes giving a rate increase multiple times to the same company. That Office is led by Florida Insurance Commissioner David Altmaier, who previously worked as a Florida-licensed insurance agent and a high school math teacher, according to his official bio.
Altmaier was appointed to his post by the Florida Financial Services Commission in April 2016. That Commission consists of Republican Governor Ron DeSantis and three members of his Cabinet: Chief Financial Officer Jimmy Patronis, a Republican; Attorney General Ashley Moody, a Republican; and Agriculture Commissioner Nikki Fried, a Democrat.
Adding further stench to the situation, an insurance broker who also serves as a State Senator, Jim Boyd, has been successful in passing Senate Bill 76 which creates a labyrinthine maze of hoops and hurdles for Florida residents attempting to take the insurance companies to court. It also provides numerous other perks for the insurance industry. The bill passed the Senate and House on April 30 and is awaiting the signature of Governor DeSantis.
In an apparent bid to attempt to gain some of the relief that Wall Street achieves under its private justice system (that effectively locks the courthouse doors and forces customers' claims into a deeply conflicted mandatory arbitration process) Senate Bill 76 requires that plaintiffs give written notice to insurance companies that they plan to file a lawsuit 10 days before doing so. That notice then allows the insurance company to demand mediation before the customer can go to court. Typically, mediation is used as a means of wearing out the plaintiff and adding to their out-of-pocket legal fees – so that they simply go away or accept pennies on the dollar for their claim.
For how Wall Street's private justice system has worked out for consumers, see Wall Street's Kangaroo Courts Perpetuate a Business Model of Fraud.