By Pam Martens and Russ Martens: November 4, 2020 ~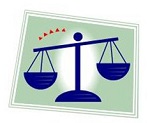 Presidential candidate Joe Biden has called for Americans to have patience as states continue counting their legitimately filed ballots. Donald Trump, instead, attacked the legitimate counting of these votes in numerous states and declared himself the winner around 2:30 a.m. this morning from the East Room of the White House. Trump said he wanted all vote counting to stop and would be taking his case to the U.S. Supreme Court.
Trump's fit of pique over the continued counting of mailed-in ballots in Pennsylvania is like the defendant who has killed his parents and is now demanding that the Judge show him mercy because he's an orphan.
It was the Republican State Legislature in Pennsylvania that earlier this year refused the request by counties to be allowed, because of the pandemic, to begin counting the mailed-in ballots prior to election day. As of this morning, more than 1.4 million, timely received, mailed-in ballots remain to be counted in Pennsylvania.
After the Pennsylvania Supreme Court ruled that mailed-in ballots that are postmarked before or by election day can be received in the mail up to three days later and still be counted, the Republican Party of Pennsylvania sought to overturn that decision at the U.S. Supreme Court. The Supreme Court declined to take up the matter, stating that "there is simply not enough time at this late date to decide the question before the election."
The delay in receiving mailed-in ballots in Pennsylvania and other states may have been intentionally engineered by Trump's Postmaster General, Louis DeJoy, who is being sued in D.C. Federal Court by the NAACP. Members of the U.S. Senate, including Senators Sherrod Brown of Ohio, Elizabeth Warren of Massachusetts, Bernie Sanders of Vermont and Sheldon Whitehouse of Rhode Island, have filed an Amicus brief in that matter, telling the court the following:
"Amici therefore have a substantial interest in ensuring that this Court recognizes that when the Postal Service and Postmaster General failed to follow the procedures set forth in 39 U.S.C. § 3661—which requires that the Postal Regulatory Commission and members of the public have the opportunity to weigh in before the Postal Service implements certain changes—they not only violated the plain text of § 3661 but also acted counter to Congress's plan in enacting that legislation…
"In June and July 2020, Postmaster General Louis DeJoy instituted several major changes that have had a significant effect on the nature of postal services nationwide. According to Plaintiffs in this lawsuit and others, the U.S. Postal Service has, under DeJoy's instruction, 'removed hundreds of collection boxes and high-speed sorting machines; cut or curtailed overtime; prohibited needed late trips and extra trips; and [begun] a pilot program in almost 400 localities that turned how the agency processes mail on its head.' Compl. 2, New York v. Trump, No. 1:20-cv-2340 (D.D.C. Aug. 25, 2020). These changes have allegedly 'produced serious delays across the country despite the fact that letter mail volume had decreased during the [COVID-19] pandemic.'…Particularly troubling, these changes 'will hinder the delivery of mail ballots and ballot applications' across the country, Compl. 61, New York, No. 1:20-cv-2340, just as many states are 'expect[ing] a record-breaking volume of mail-in voting for the November 2020 election,' Compl. 16, NAACP, No. 1:20-cv-2295. The Postal Service has imposed these changes in violation of federal laws that Congress passed to protect the Postal Service from partisan influence and ensure its accountability to the public."
In fact, the anticipated slow-down in processing mailed-in ballots is exactly what happened according to a motion filed by the NACCP yesterday. That motion explained to Judge Emmet G. Sullivan of the D.C. Federal District Court the following:
"…data filed by USPS this morning shows continued low processing scores for ballots delivered yesterday in several districts in which ballots must be returned to election officials today: 69.06% in Central Pennsylvania, 79.26% in Philadelphia, 77.66% in Detroit, 54.28% in Colorado/Wyoming, 61.04% in Atlanta, 80.77% in Houston, 69.04% in Alabama, 71.78% in Northern New England (Maine, Vermont, and New Hampshire), 79.67% in Greater South Carolina, 74.05% in South Florida, and 79.87% in Lakeland (Wisconsin).
"Given that Election Day is now upon us, Plaintiffs submit that further relief is necessary to ensure that all ballots in USPS's possession are delivered in a timely manner…"
Judge Sullivan imposed the following order yesterday:
"It is hereby ORDERED that, beginning no later than 12:30 PM EST today, Defendants shall send Postal Service inspectors or their designees, to processing facilities in the following Districts and direct them to sweep the facilities between 12:30 PM EST and 3:00 PM EST to ensure that no ballots have been held up and that any identified ballots are immediately sent out for delivery: Central Pennsylvania, Philadelphia, Detroit, Colorado/Wyoming, Atlanta, Houston, Alabama, Northern New England, Greater South Carolina, South Florida, Lakeland, and Arizona. Alternatively, Defendants may satisfy this paragraph if inspectors from the USPS Office of Inspector General ('OIG') are available to oversee the sweep of processing facilities described in the previous sentence. No later than 4:30 PM EST today, Defendants shall file a status update certifying compliance with this paragraph upon confirming, in the most efficient manner available, that sweeps were conducted and that no ballots were left behind. To be clear, the inspectors themselves need not provide any certifications to the Court. It is FURTHER ORDERED that by no later than 4:30 PM EST today, Defendants shall identify the 27 processing centers at which the OIG was onsite and the list of facilities that the Postal Inspectors have observed since October 19, 2020, unless OIG raises an objection to the identification of these sites."
The USPS failed to comply with that order, offering the court an alternative list of actions it was taking. A status conference on the matter is scheduled for noon today.
The case is NAACP v. United States Postal Service and Louis DeJoy, Postmaster General (1:20-cv-02295) in the D.C. District Court. The NAACP is being represented by Allison Marcy Zieve of the Public Citizen Litigation Group and Samuel Spital of the NAACP Legal Defense and Educational Fund. The USPS is represented by the U.S. Department of Justice.