By Pam Martens and Russ Martens: June 30, 2020 ~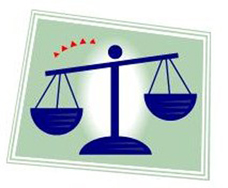 On May 2 of last year, the Chief Judge for the U.S. District Court for the Southern District of New York wrote a decision finding that the U.S. Department of Justice had outsourced a criminal investigation to the target of the investigation – Deutsche Bank – and Deutsche Bank's outside law firm, Paul, Weiss, Rifkind, Wharton & Garrison. (Paul Weiss is a big defender of alleged crimes by Wall Street banks, particularly those of Citigroup.)
A larger, more critically important question would be: has the U.S. Department of Justice outsourced the entire U.S. Attorney's Office for the Southern District of New York to Wall Street's favorite law firms?
No matter how many times the New York Times tells its readers that the U.S. Attorney's office in the Southern District of New York is known for its "independence," the cold, hard facts on the ground keep getting in the way of that narrative.
The fact that Jay Clayton, Trump's golfing buddy and his sitting Chair of the Securities and Exchange Commission, felt comfortable to ask Trump and Attorney General William Barr for the job of U.S. Attorney in the SDNY while the post was already occupied by Geoffrey Berman, says a lot about how things are done in that U.S. Attorney's office.
Both Clayton and Berman came from Big Law firms that defend Wall Street's biggest banks. Clayton had worked for Sullivan & Cromwell for two decades prior to Trump's nomination for him to head the SEC. Clayton has spent much of his time at the SEC rolling back the safety protections of the Dodd-Frank financial reform legislation of 2010 to the cheers of his former law partners at Sullivan & Cromwell and their Wall Street banking clients.
While at Sullivan & Cromwell, Clayton had been outside counsel to Goldman Sachs. Goldman Sachs is currently attempting to get out of pleading guilty to a felony in a bribery and embezzlement case known as 1MDB being handled by the U.S. Department of Justice – of which the U.S. Attorney's office is a part. It might be soothing for Goldman Sachs to have their former lawyer sitting as a federal prosecutor while they navigate their way out of another criminal matter without being prosecuted.
We're thinking of the Abacus case where Goldman Sachs designed a subprime product designed to fail so that the John Paulson hedge fund could make $1 billion shorting it while Goldman's own customers to whom it sold the product as a sound investment would lose the same amount. Only a lowly salesman at Goldman Sachs named Fabrice Tourre was charged in the matter. Tourre was found guilty by a Manhattan jury on six out of seven fraud counts and agreed to pay more than $825,000 in fines. He was never criminally charged and did not go to jail.
When Clayton came to the SEC in 2017, his financial disclosure form listed $7.6 million as his "partnership share" that he had received from Sullivan & Cromwell in the prior year. Now we are asked to believe that he wants to be a public servant earning approximately $250,000 according to Paysa, with no alternative agenda in mind.
Berman came to the U.S. Attorney's office from Greenberg Traurig (GT) which describes one practice area as follows: " The firm's broad Government Law & Policy Practice – along with the many former federal and state prosecutors and former SEC attorneys who practice at GT – enables us to offer clients advice based on not only legal acumen, but also a thorough understanding of the government process."
Two days after Berman arrived at the U.S. Attorney's office in January 2018, he hired Robert Khuzami as Deputy U.S. Attorney, making him second in command of any Wall Street prosecutions. Khuzami came from the Big Law firm Kirkland & Ellis. As is now typical in the U.S. Attorney's office in Manhattan, Khuzami had rotated in and out of the revolving door between Washington and Wall Street. He served as General Counsel of the serially-charged German bank, Deutsche Bank, which has a heavy footprint on Wall Street, from January 2002 to February 2009. One month after leaving Deutsche Bank, he landed the role of Enforcement Director at the SEC where he spent the next four years not prosecuting Wall Street executives, despite the largest crime spree in Wall Street history.
James Kidney, a former 25-year veteran trial lawyer at the SEC, wrote the following in 2018 at Wall Street On Parade about his time serving under Khuzami as the SEC's Enforcement Director:
"I was one of several trial lawyers at the SEC involved in the Commission's investigations into conduct of the big banks and their employees.  I can say, based on my experience and that of other trial lawyers, that there was an inexplicable reluctance on the part of the Division of Enforcement to utilize conspiracy theories to investigate – let alone sue – higher ups at Goldman Sachs, Bank of America, Morgan Stanley and other large banks.
"Yet, it was obvious to many talented lawyers at the SEC, both senior and junior, that the products offered by these banks to investors were developed cooperatively and approved by knowledgeable men (almost exclusively men) of Wall Street far above the levels of those few who were unfortunate enough to be sued.  It is very likely that at least some participated in a scheme to defraud – a conspiracy. But the Division of Enforcement under Khuzami chose to pursue cases almost exclusively on a much narrower 'false statement' theory, which courts have increasingly interpreted to mean liability solely for the individual who actually misrepresented to an investor a fraudulent product. In effect, the SEC applied at the outset the narrowest legal theory available to restrict the investigation and, therefore, protect higher-ups from questioning, let alone possible charges. Conspiracy theories were rejected at the outset of most investigations and not pursued."
Khuzami's performance at the SEC was apparently pleasing to Kirkland & Ellis, another large law firm representing Wall Street banks. Khuzami left the SEC and in 2013 joined that law firm until he was tapped by Berman to be his Deputy in the U.S. Attorney's office.
According to Khuzami's financial disclosure filed with the government, he had earned $11.1 million in partnership income in one year at Kirkland & Ellis. He gave that up for a job paying in the neighborhood of $200,000 at the U.S. Attorney's office. Khuzami is now with the investment firm, Guggenheim Partners.
If you're thinking this is all a result of Trump's makeover of the federal government, think again. The very same hubris was happening at the DOJ and SEC under the Obama administration.
Covington & Burling was the law firm that fronted for Big Tobacco for four decades. You don't have to take our word for that. On August 17, 2006, Judge Gladys Kessler of the U.S. District Court for the District of Columbia issued a 1,683 page opinion which included the following passage:
"Finally, a word must be said about the role of lawyers in this fifty-year history of deceiving smokers, potential smokers, and the American public about the hazards of smoking and second hand smoke, and the addictiveness of nicotine. At every stage, lawyers played an absolutely central role in the creation and perpetuation of the Enterprise and the implementation of its fraudulent schemes. They devised and coordinated both national and international strategy; they directed scientists as to what research they should and should not undertake; they vetted scientific research papers and reports as well as public relations materials to ensure that the interests of the Enterprise would be protected; they identified 'friendly' scientific witnesses, subsidized them with grants from the Center for Tobacco Research and the Center for Indoor Air Research, paid them enormous fees, and often hid the relationship between those witnesses and the industry; and they devised and carried out document destruction policies and took shelter behind baseless assertions of the attorney client privilege."
Judge Kessler called out Covington & Burling in a footnote, writing: "Despite the apparent conflict of interest, a few law firms, particularly Covington & Burling and Shook, Hardy & Bacon, represented the shared interests of all the Defendants and coordinated a significant part of the Enterprise's activities."
That was not a problem, apparently, for Obama, who tapped Covington & Burling partner, Eric Holder, to be his Attorney General. Holder then tapped his fellow partner, Lanny Breuer, to head up the Justice Department's Criminal Division. Dan Suleiman, who also worked at Covington and Burling, became the deputy chief of staff and counselor to Lanny Breuer.
On January 22, 2013, Frontline producer Martin Smith aired a devastating program that examined how the Justice Department under Holder and Breuer had gone after the Wall Street banks for their crimes during the financial crisis. The bombshell portion of the program was as follows:
NARRATOR: Frontline spoke to two former high-level Justice Department prosecutors who served in the Criminal Division under Lanny Breuer. In their opinion, Breuer was overly fearful of losing.
MARTIN SMITH: We spoke to a couple of sources from within the Criminal Division, and they reported that when it came to Wall Street, there were no investigations going on. There were no subpoenas, no document reviews, no wiretaps.
LANNY BREUER: Well, I don't know who you spoke with because we have looked hard at the very types of matters that you're talking about.
MARTIN SMITH: These sources said that at the weekly indictment approval meetings that there was no case ever mentioned that was even close to indicting Wall Street for financial crimes.
Breuer resigned the day after the program aired and returned to Covington & Burling. Holder also returned there in 2015. The firm had kept an office waiting for his return. 
Did Obama clean up the revolving door at the SEC? No, he doubled down on conflicts. Obama nominated Mary Jo White to head the SEC. White had made so many trips through the U.S. Attorney's Offices in New York and the big Wall Street law firm, Debevoise & Plimpton, that we had to create a timeline to keep our head from spinning. White's husband, John White, was a partner at another big Wall Street law firm, Cravath, Swaine & Moore. Between the two, they had represented almost every major Wall Street bank.
Under federal executive branch rules, the conflicts of the spouse become the conflicts of the federal employee. The New York Times reported in 2015 that "In the nearly two years since Ms. White took over the agency, she has had to recuse herself from more than four dozen enforcement investigations, the interviews and records show, sometimes delaying settlements and opening the door, in at least one case, to a lighter punishment."
White led Congress and President Obama to believe that she was retiring, finally, from Debevoise & Plimpton when she accepted the job at the SEC. On February 5, 2013, White filed an ethics disclosure letter advising that "Upon confirmation, I will retire from the partnership of Debevoise & Plimpton, LLP." White returned to the law firm shortly after Obama's second term ended.
Senator Elizabeth Warren was so disgusted with White's tenure at the SEC that in 2015 Warren sent her a 13-page letter calling out her egregious failings.
It's long past the time to actually clean up this swamp.