By Pam Martens and Russ Martens: October 16, 2017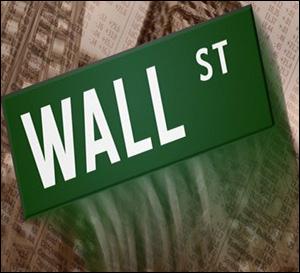 Hurricanes, wildfires, the multiple investigations of Russia's involvement in the 2016 presidential election and the calamity-du-jour in the Trump White House are gobbling up an outsized share of digital and print news pages at corporate media. What's gone missing is intrepid, in-depth investigations of Wall Street's latest scam against the public – even at corporate media outlets purporting to focus on Wall Street.
Consider today's front page of the Wall Street Journal: there's an article on health care; central banks and stimulus; Iraqi forces and Kurdish fighters; how Blackstone Group is on the prowl for retail investors; and a curious report on long-haul truckers cooking up jambalaya and Thai peanut pork (you can't make this stuff up). There is nothing about an investigation of a mega Wall Street bank; the dangers these behemoths continue to pose to taxpayers and the U.S. economy; nothing about Wall Street's return to its jaded ways that led to the epic financial crash of 2008 – despite the fact that all of this is happening and timely and the public has a right to be reading about it in a paper whose beat is ostensibly Wall Street.
Rupert Murdoch's News Corp. bought Dow Jones & Company in late 2007 after a century of ownership by the Bancroft family. The purchase just happened to come at a time when the Federal Reserve had secretly begun to funnel what would end up totaling $16 trillion in cumulative low-cost loans to bail out the Wall Street mega banks and their foreign counterparts.
In 2011, the Pew Research Center released a study on how front page coverage had changed since the News Corp. purchase of the Wall Street Journal. Pew found that "coverage has clearly moved away from what had been the paper's core mission under previous ownership—covering business and corporate America.  In the past three and a half years, front-page coverage of business is down about one-third from what it had been in 2007, the last year of the old ownership regime."
What is not down but "up" at the Wall Street Journal is its defense of the Wall Street banking giants' indefensible practices on its editorial and opinion pages.
One of the most striking examples of the changing face of corporate media coverage of Wall Street was an October 20, 2013 editorial in the Wall Street Journal headlined:"The Morgan Shakedown." The unsigned editorial began with this:
"The tentative $13 billion settlement that the Justice Department appears to be extracting from J.P. Morgan Chase needs to be understood as a watershed moment in American capitalism. Federal law enforcers are confiscating roughly half of a company's annual earnings for no other reason than because they can and because they want to appease their left-wing populist allies."
Actually, there was a very good reason for the $13 billion settlement – but the intrepid investigative reporting on that subject would be done by Matt Taibbi for Rolling Stone – not by the paper still calling itself the "Wall Street" Journal. Taibbi revealed that the U.S. Justice Department had actually settled on the cheap and had failed to reveal to the public that it had the most credible of eyewitnesses to mortgage fraud at JPMorgan Chase – a securities attorney who worked there and had reported the fraud to her supervisors. The attorney, Alayne Fleischmann, told Taibbi that what she witnessed in JPMorgan's mortgage operations was "massive criminal securities fraud."
Taibbi's in-depth report on the matter made the editorial board at the Wall Street Journal appear naïve or captured by Wall Street. It raised the added embarrassing question as to why the Wall Street Journal was out of touch with the details of the Justice Department's investigation.
As recently as two months ago, the Wall Street Journal's editorial board was again attempting to write a revisionist history of the criminal conduct on Wall Street that led to the 2008 financial crisis – the greatest economic bust in America since the Great Depression. Under the subhead "Bankers haven't gone to jail because they haven't committed crimes," the editorial board wrote:
"Politicians and journalists have made careers of lamenting that too few bankers have been convicted of crimes. They overlook that, at least in America, to prove a crime you have to have enough evidence and that a mistake is not necessarily criminal."
Again, the Wall Street Journal is seriously out-of-touch with its beat. In order "to prove a crime," the U.S. Justice Department has to actually use one of the many weapons in its arsenal – like subpoenas and wiretaps. That didn't happen because President Barack Obama put the wrong men in charge at the Justice Department. Again, that intrepid reporting didn't make its way into the public domain via the Wall Street Journal but via the PBS program, Frontline, and producer Martin Smith. The 2013 program indicated that there wasn't even a pretense of a real investigation by the Justice Department against the biggest Wall Street banks. The relevant portion of the transcript reads as follows:
MARTIN SMITH: We spoke to a couple of sources from within the Criminal Division, and they reported that when it came to Wall Street, there were no investigations going on. There were no subpoenas, no document reviews, no wiretaps.
LANNY BREUER [head of the DOJ Criminal Division at the time]: Well, I don't know who you spoke with because we have looked hard at the very types of matters that you're talking about.
MARTIN SMITH: These sources said that at the weekly indictment approval meetings that there was no case ever mentioned that was even close to indicting Wall Street for financial crimes.
Breuer announced he was stepping down one day after the program aired.
The lurking danger for shareholders and investors and U.S. taxpayers is that systemic contagion is once again building up among the handful of mega banks on Wall Street that control an obscene share of the nation's deposits and assets. Ferreting out that information and bringing it to the front page may not be popular with Wall Street advertisers or their legions of lawyers. But it's essential to maintaining an engaged, free press.