By Pam Martens and Russ Martens: August 16, 2016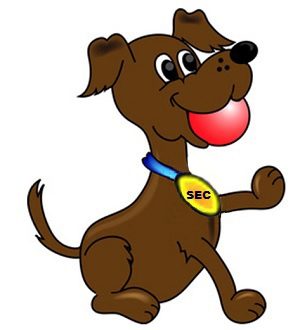 A dubious search engine company trading over-the-counter on Wall Street, with a felon as a "General Design and Marketing Strategist" who was banned from the industry for previous stock frauds, and with the craziest SEC filings and disclosure documents you'll ever read in your lifetime, was finally halted from trading yesterday by the SEC – but only after reaching a market value of $35 billion.
The SEC said in its announcement of the trading halt of the company, NeuroMama, Ltd., Inc., that it had "concerns" about "the identity of the persons in control of the company's operations and management, false statements to company shareholders and/or potential investors that the company has an application pending for listing on the NASDAQ Stock Market, and potentially manipulative transactions in the company's stock."
Yesterday's SEC statement simply does not do justice to the insanity of what has been going on under its nose while it was engaging in a polite letter writing campaign with the company in a futile attempt to obtain granular operational details.
The SEC had plenty of warnings that things were amiss at NeuroMama. On September 2, 2014, Edward Schneider, a Certified Financial Analyst, reported at Seeking Alpha that NeuroMama's General Design and Marketing Strategist (which sounds a lot like a stock promoter to Wall Street veterans) was Vladislav Steven Zubkis, who had previously been barred by the SEC from association with any broker or dealer or offering of penny stocks because of his past schemes that "generated more than $12 million in illegal proceeds." A bizarre disclosure on NeuroMama's web site takes the reader through a 68-page narrative of how Zubkis is now on a charitable mission for children, to the eventual disclosure that subsequent to his bar by the SEC, Zubkis went to prison for five years. Zubkis's take on why he went to prison is far different than what prosecutors alleged at the time.
In 2005, Zubkis was arraigned on charges that he defrauded investors out of more than $1.8 million during 2003 and 2004 over a promised construction of a storage facility and purchase of an ownership interest in a Las Vegas casino, according to the San Diego Union Tribune at the time. The newspaper quoted the prosecutor in the case, Assistant U.S. Attorney Sanjay Bhandari, calling Zubkis a "professional, hard-boiled con man" who moved from one bogus scheme to another.
A June 13, 2013 company filing with the SEC by NeuroMama was an equally glaring red flag. The filing used hyperbolic words like "sensational design" and "breathtaking opportunities" more characteristic of a carnival barker than a formal filing of business prospects with the SEC. In the same filing, the company said that its new search engine, the NeuroMama Content Distribution Platform, "had created the most comprehensive portal for the most discriminating investors and professionals in the financial industry, who are doing their research for themselves and for others. We have assembled the best research tools in the world in one place and are ready to make it available to everyone who is willing, ready and able to take advantage of our implementation."
Since researchers at Wall Street On Parade are a perfect target market for such a search engine, we attempted to do some searches last evening at the NeuroMama search engine to check out its prowess into financial history.
We typed in Glass-Steagall Act. We received an answer, "Whoops, looks like something went wrong." Since both the Democrat and Republican party platforms have just recently added restoring the Glass-Steagall Act to reform Wall Street and were all over the news for doing so, this gap in the search engine looks decidedly odd. We next tried a famous name during the era of enacting the original Glass-Steagall Act, Ferdinand Pecora. We got the same "Whoops" message. We tried some famous cases from the 2008 crash and its aftermath, like Goldman Sachs Abacus. More "Whoops" messages.
The June 2013 SEC filing by NeuroMama said that "highly liquid equity will represent an ultimate acquisition currency…." According to its trading data, despite the company stating that it has 630 million shares outstanding, it has typically traded less than 2,000 shares a day during the past year. Notwithstanding that low volume, the stock has risen from a share price of $10 last December to $56.25 at the time of its trading halt yesterday.
Parts of NeuroMama's filing to the SEC read like something out of a Saturday Night Live sketch. In an effort to justify its vague financial projections, NeuroMama told the SEC the following in its June 2013 filing:
"The notion – like the idea that excruciatingly detailed financial projections are useful –is nonsense. New ventures are inherently risky, what can go wrong will. When that happens, we hope that our investors don't panic, don't get angry, and don't refuse to advance the company more money. By contrast, we hope that our investors roll up their sleeves and help the company solve its problems. We think about capital acquisition as a dynamic process – to figure out how much money we will need and when we will need it…"
NeuroMama also made a claim which is illegal under securities law – guaranteeing that investors will make money on the investment. NeuroMama wrote:
"We are, not surprisingly, value managers who have been around the block a few times. We believe that ideas are a dime a dozen: only execution skills count. Although, we are convinced that all of our ideas are great. However, in case we had made some mistakes, they'll make a switch for another idea, and shareholders will make money one way or the other."
Investigators at the SEC began their letter-writing quest with NeuroMama on January 28, 2014 with William H. Thompson, SEC Accounting Branch Chief, leading off with an extensive set of questions that filled five full pages. One question posed by Thompson was the following:
"Please tell us about the library of entertainment assets you acquired. Please include in your response a list of the variety shows and feature films acquired as well as any rights and licenses you obtained associated with the entertainment assets. In addition, we note the shares exchanged for the library of assets had a total value of approximately $100 million based on the September 3, 2013 closing price as noted in your Form 8-K filed October 3, 2013; however, you have recorded the assets at $17,070,000 based on the results of a valuation performed by a certified and independent valuator. Please explain your valuation in light of the market price of the shares issued and the fair value ultimately determined for the assets acquired referencing ASC 845-10-30."
Thompson also warned NeuroMama that "your indication that you are generating 'substantial profit' appears to be inaccurate, given your continuing losses; please refrain from making such statements in future filings…"
Apparently, a CEO of a start-up is allowed to lie about profits and receive only a letter warning from the SEC under the Mary Jo White business model at the SEC.
The letters went back and forth until September 3, 2014, when a different SEC staffer, Mara L. Ransom, told the company:
"As you have not provided a substantive response, we are terminating our review and will take further steps as we deem appropriate. These steps will include our releasing all correspondence relating to our review on the EDGAR system."
The final letter to the SEC from NeuroMama confessed the following:
"Due to the fact that conversion of THE JAZZ NETWORK television programs are taking much longer than anticipated and we were not able to locate a new producer, we no longer feel that we will be able to reach the goal of achieving $3.5 million in sales from commercials on THE JAZZ NETWORK television programs.
"We will revise the projections pertaining to THE JAZZ NETWORK television programs for 2014 from $3.5 million to zero…"
Just what the SEC has been doing since September 2014 to August 2016 in regard to this company is unknown.
Perhaps the most entertaining opinion held by Zubkis is his view in the disclosure document that he sees NeuroMama as a blue chip stock. (To veteran stockbrokers, a blue chip is defined as a large cap company that has paid uninterrupted dividends for 50 years or more, although that definition has now been watered down by some to companies that have a "long history" of paying dividends.) Zubkis penned the following in his disclosure statement:
"In my opinion NeuroMama is a real blue chip! Have you ever really thought about what a Blue Chip investment is. Blue Chips. Everybody's dream …. mine, yours, everybody's …. is to leave some blue chip investments to their children. Something solid, dependable, something they can build their future on …"
We can't wait to hear what the SEC has to say about this case next. The trading halt is scheduled to expire on August 26.