By Pam Martens and Russ Martens: March 3, 2014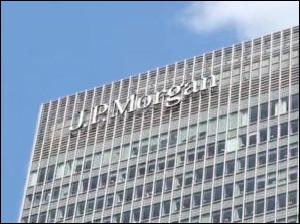 In the past three months, at least eight JPMorgan Chase employees, aged 22 to 39, have passed away, including the three highly publicized, suspicious deaths of Gabriel Magee, Ryan Crane and a young man the media is now calling Dennis Li.
The eight deaths are likely a small fraction of the actual number of JPMorgan employees in this age cohort who died during December 2013 and January and February of this year. Wall Street On Parade was able to locate this small sampling from online funeral home notices in the U.S., thus the sampling does not include deaths where a notice was not posted online or deaths in the 59 foreign countries where JPMorgan Chase has employees, other than the death of Magee and Li which occurred in London and Hong Kong, respectively.
As detailed with names, ages and job titles below, one death of a 34-year old male was ruled a heart attack. (According to U.S. studies, heart attacks occur among people in their 30s at a rate of .5 percent — a rarity, whereas heart attacks among people aged 80 and older occur at a rate of 19.5 percent.) One 35-year old woman died of cancer. Two deaths, a 30-year old woman and a 34-year old male, did not list a cause and Wall Street On Parade was not able to locate a source to confirm the cause. [See updated information below.] A 22-year old male died from injuries sustained from a fall from a collapsing fourth-floor fire escape on an apartment building in Philadelphia. Ryan Crane, 37-years old, died at his home in Stamford, Connecticut. His death occurred exactly one month ago today and there is still no word from the Chief Medical Examiner as to the cause. Results are expected soon. 
JPMorgan Chase employs 260,000 workers in 60 countries, including the United States. Obviously, there will be deaths among its workers and these should be consistent with statistics for the working population as a whole. Statistics that are inconsistent suggest one of two things: foul play or excessive stress in the workplace. That leads us to the deaths of Gabriel Magee and the man now identified as Dennis Li.
Magee, a happy, vibrant 39 year old technology Vice President, was purported by JPMorgan to have jumped from the 33-story rooftop of the firm's European headquarters in the Canary Wharf section of London on January 28. Magee had emailed his girlfriend the evening before that he was wrapping up things at work and would be home shortly. When he did not arrive, she called the police and local hospitals. Magee's body was found the next morning on a 9th-floor rooftop that juts out from the JPMorgan building and is accessible by stairs from the 8th level.
London newspapers initially reported as fact that thousands of commuters had seen Magee fall. The police have yet to identify even one witness who observed the fall. According to a police source, police responded at approximately 8:02 a.m. on January 28 after Magee's colleagues looked out of their windows on upper floors, noticed the body and called the police. Iain Dey, Deputy Business Editor of the Sunday Times in London, appeared to confirm that view when he wrote: "Gabriel Magee's body lay for several hours before it was found at 8am last Tuesday." A coroner's inquest to determine the cause of Magee's death is scheduled for May 15.
Dennis Li's (a/k/a Dennis Li Junjie, a/k/a Dennis Lee) fall from the 30-story Chater House in Hong Kong was equally suspicious. Days went by with newspapers attempting to guess the man's name and job at JPMorgan. The South China Morning Post published three articles calling the man an "investment banker" and suggesting that the high pressure of this job may have led to the purported suicide. JPMorgan appeared to have given out the information that the man was an investment banker as New York Post reporter Michael Gray wrote that: "A 33-year-old JPMorgan investment banker leaped to his death Tuesday from the roof of the bank's 30-story Hong Kong office, according to a bank spokesperson."
An investment banker is indeed involved in a high-pressure job involving long hours. An investment banker puts deals together: mergers and acquisitions; initial public offerings of stocks; secondary offerings of stocks or bonds; or public financing, among other duties.
But according to The Standard newspaper in Hong Kong, Dennis Li was an accounting major who worked in the finance office at JPMorgan. (That's about as remote from being an investment banker as one can get.) I emailed The Standard and asked the nature of their source. The English-language newspaper promptly responded indicating it was a police source.
The Standard's police source appears to have been far more reliable than the South China Morning Post's source or the initial JPMorgan source providing information to the New York Post. After many days of requesting the man's name and job title from JPMorgan directly, on February 22 I received a response from Joe Evangelisti, a Managing Director and spokesperson for JPMorgan, who would only say: "Our HK team communicated with reporters late last week on this. Here's the Bloomberg story." The Bloomberg story confirmed that Li worked in the finance department. I asked Evangelisti for the actual news release from JPMorgan and received no response.
Since the South China Morning Post (SCMP) had spent days spinning a very different version of facts, Wall Street On Parade emailed Evangelisti and asked why he didn't correct the story, writing:
"Have you asked the SCMP to correct their reporting? They've raised suicide fears in three articles in the minds of parents and wives married to investment bankers when this young man was an accountant."
No response was forthcoming and the articles remain uncorrected.
Using data from the New York City Department of Health, the Wall Street Journal reported in 2010 that during 2008, the year that tens of thousands of Wall Street workers were fired and century old Wall Street firms collapsed, there were "473 people who committed suicide in the city in 2008, the most recent year for which statistics are available, 93, just under 20%, did so by leaping to their deaths." This is in a city filled with skyscrapers similar to London and Hong Kong.
New York City, including its boroughs, has a population of approximately 8 million. The 93 deaths resulting from leaping from skyscrapers represents .000011625 of the population. That makes the two purported suicides within weeks of each other at JPMorgan Chase, with a workforce population of 260,000, a statistical improbability and worthy of a meaningful police or FBI investigation, given the ongoing criminal investigations involving JPMorgan in the Bernie Madoff matter, Libor and Foreign Exchange rate rigging.
————-
Timeline of JPMorgan worker deaths, ages 22 to 39, during December 2013, January and February 2014: 
Audrey Raishein Beale (Yon) died on December 4, 2013 at age 35 in Katy, Texas. Beale, according to her obituary, was employed as a certified senior underwriter at the Houston, Texas branch of the JPMorgan Chase Bank at the time of her death. Beale was reported to have died of cancer.
Joseph M. Ambrosio, age 34, of Sayreville, New Jersey, passed away on December 7, 2013 at Raritan Bay Medical Center, Perth Amboy, New Jersey. He was employed as a Financial Analyst for J.P. Morgan Chase in Menlo Park. The cause of death was not given. Update: On March 18, 2014, Wall Street On Parade learned from an immediate member of the family that Joseph M. Ambrosio died suddenly from Acute Respiratory Syndrome.
Jason Alan Salais, 34 years old, died December 15, 2013 outside a Walgreens in Pearland, Texas. A family member confirmed that the cause of death was a heart attack. According to the LinkedIn profile for Salais, he was engaged in Client Technology Service "L3 Operate Support" and previously "FXO Operate L2 Support" at JPMorgan. Prior to joining JPMorgan in 2008, Salais had worked as a Client Software Technician at SunGard and a UNIX Systems Analyst at Logix Communications.
Albert Suh, 22 years old, died on January 12, 2014. The police reported that emergency medical workers arrived at the John C. Bell apartment building in Philadelphia where a fire escape platform had collapsed with Suh and two female friends. Suh was taken to Hahnemann Hospital, where he was listed in critical condition. He was pronounced dead at 5:43 a.m. Sunday, January 12. The two friends were reported injured but to have survived. Suh's LinkedIn profile shows that he worked as an Analyst at JPMorgan from June 2013 to his death in January. Prior to that he interned from June 2012 through August 2012 as an analyst at AXA Advisors.
Ashley Dawn Stone, 30, of DeBary, Florida, passed away Sunday, January 19, 2014, at St. Joseph's Hospital in Tampa, Florida. Stone was employed by JP Morgan Chase Bank in Lake Mary, Florida. A cause of death was not listed. Update: On March 5, 2014 an immediate family member of Ashley Dawn Stone called Wall Street On Parade to advise that their loved one had died following heart surgery.
Gabriel Magee, 39, died on January 28, 2014. Magee was discovered at approximately 8:02 a.m. lying on a 9th level rooftop at the Canary Wharf European headquarters of JPMorgan Chase at 25 Bank Street, London. His specific area of specialty at JPMorgan was "Technical architecture oversight for planning, development, and operation of systems for fixed income securities and interest rate derivatives."
Ryan Crane, age 37, died February 3, 2014, at his home in Stamford, Connecticut. The Chief Medical Examiner's office is still in the process of determining a cause of death. Crane was an Executive Director involved in trading at JPMorgan's New York office. Crane's death on February 3 was not reported by any major media until February 13, ten days later, when Bloomberg News ran a brief story.
Dennis Li (Junjie), 33 years old, died February 18, 2014 as a result of a purported fall from the 30-story Chater House office building in Hong Kong where JPMorgan occupied the upper floors. Li is reported to have been an accounting major who worked in the finance department of the bank.
Related Articles:
A Rash of Deaths and a Missing Reporter — With Ties to Wall Street Investigations
Suspicious Death of JPMorgan Vice President, Gabriel Magee, Under Investigation in London 
JPMorgan Vice President's Death in London Shines a Light on the Bank's Close Ties to the CIA 
As Bank Deaths Continue to Shock, Documents Reveal JPMorgan Has Been Patenting Death Derivatives  
JPMorgan and Madoff Were Facilitating Nesting Dolls-Style Frauds