By Pam Martens and Russ Martens: February 23, 2014
On the evening of Sunday, December 15 of last year, six weeks before the onset of the latest rash of tragic deaths of young men in their 30s employed at JPMorgan, the Pearland, Texas police received a call of a person in distress outside a Walgreens pharmacy at 6122 Broadway in Pearland. The individual in distress was Jason Alan Salais, a 34-year old Information Technology specialist who had worked at JPMorgan Chase since May 2008.
A family member confirmed to Wall Street On Parade that Salais died of a heart attack on the same evening the report of distress went in to the police. The incidence of heart attack or myocardial infarction among men aged 20 to 39 is one half of one percent of the population, according to the National Center for Health Statistics and National Heart, Lung, and Blood Institute, based on 2007 to 2010 data, marking this as another unusual death at JPMorgan.
A person identifying himself as Dave Steiner wrote the following about Salais in the online condolence book provided by the funeral home: "My condolences to your entire family at the sudden passing of Jason. When I had the pleasure of interviewing Jason to be a part of the team at J.P. Morgan back in 2008, it was clear to me within just a few short minutes that he was a man of character, intelligence, work ethic, kindness and integrity. In the years that followed, and until the sad news of this week, I was witness to his hard work, the friendships he built, stories of his beloved family and of course baseball…"
According to the LinkedIn profile for Salais, he was engaged in Client Technology Service "L3 Operate Support" and previously "FXO Operate L2 Support" at JPMorgan. Prior to joining JPMorgan in 2008, Salais had worked as a Client Software Technician at SunGard and a UNIX Systems Analyst at Logix Communications.
Six weeks after the sudden death of Salais, Gabriel Magee, a 39-year old Vice President who was also engaged in Information Technology at JPMorgan, this time in London, died under extremely suspicious circumstances. A Coroner's Inquest into the matter will be held on May 15 in London.
Family and friends report that Magee was a happy, healthy, vibrant young man who emailed his girlfriend on the evening of January 27 to say he was finishing up at work and would be home shortly. When he did not arrive, his girlfriend notified police and called local hospitals. According to the Metropolitan Police in London, at around 8:02 a.m. the next morning, workers looking out their windows saw Magee's body lying on a 9th level rooftop that jutted out from the 33-story JPMorgan building in the Canary Wharf section of London.
London newspapers immediately called the death a suicide, initially suggesting that thousands of commuters had seen Magee jump from the 33rd level rooftop. When Wall Street On Parade pressed the Metropolitan Police on the issue of actual eyewitnesses who had seen Magee jump, the Police backed away from the suggestion that the fall had actually been observed by eyewitnesses.
Magee worked in the European headquarters for JPMorgan at 25 Bank Street in the borough of Tower Hamlets. Drawings and plans submitted by JPMorgan to the borough after it purchased the building for £495 million in 2010, show that the 9th floor roof is accessible "via the stair from level 8 within the existing Level 9 plant enclosure…"
According to Magee's LinkedIn profile, his specific area of specialty at JPMorgan was  "Technical architecture oversight for planning, development, and operation of systems for fixed income securities and interest rate derivatives."
Two young employees engaged in computer technology dying in such a short span of time might seem bizarre at a bank. But JPMorgan is not just any bank when it comes to computer technology. According to Anish Bhimani, the Chief Information Risk Officer at JPMorgan Chase, in an interview published at the Information Networking Institute (INI) at Carnegie Mellon, JPMorgan has "more software developers than Google, and more technologists than Microsoft…we get to build things at scale that have never been done before."
Let that sink in for a moment: a bank that has "more software developers than Google." The growing concern in Congress is that America's biggest bank by assets is now so complex in terms of derivative risks on and off its books and software programs that are incomprehensible to its regulators, that it could pose systemic risk to the U.S. economy in a replay of the Citigroup debacle of 2008.
Six days after the death of Magee, Ryan Crane, an Executive Director involved in trading at JPMorgan's New York office, was found dead in his home in Stamford, Connecticut on February 3.  No cause of death or circumstances surrounding the death has been released to the public.  The Chief Medical Examiner's office will only say that the cause of death is "pending" and final results will not be announced for several more weeks. Wall Street On Parade called the Stamford Police last week to ask for the police incident report. Under Connecticut sunshine laws that report should be available to the press. We were informed that if we were able to obtain the incident report, most information would likely be redacted.
Crane's death on February 3 was not reported by any major media until February 13, ten days later, when Bloomberg News ran a brief story.
On February 18 of last week, again reports emerged of many witnesses having seen a 33-year old JPMorgan employee jump from the rooftop of a 30-story office building, Chater House, in Hong Kong where JPMorgan leases space. No eyewitnesses have been identified by name.
The decedent's age and the fact he was employed by JPMorgan is all that the media can agree on. The South China Morning Post, an English language newspaper in Hong Kong, has published four articles calling the deceased an "investment banker" and warning that stress in this job may lead to suicide. The South China Morning Post's competitor in Hong Kong, The Standard, also an English language newspaper, reports that the employee is an accountant working in the finance department at JPMorgan – about as far removed from an investment banker as one could get.
The man's name has been reported by various media in all of the following incarnations: Dennis Li, Li Junjie, Dennis Li Jun Jie, and Dennis Lee.
Despite four emails to Joe Evangelisti, a Managing Director and spokesperson for JPMorgan, Evangelisti would not provide the name and job title for the deceased employee, saying only that "Our HK team communicated with reporters late last week on this. Here's the Bloomberg story." The Bloomberg story provided by Evangelisti was seven sentences long and does not appear on the U.S. web site of Bloomberg News. The earlier story by Bloomberg News, circulated further at the San Francisco Chronicle, depicted the employee as a "foreign exchange trader" citing the (wait for it) South China Morning Post.
When Wall Street On Parade pointed out via email to Evangelisti that under Fair Disclosure rules (Reg FD) a publicly traded company in the U.S. has an obligation to issue its press releases to everyone at the same time and that we would like a direct statement from him on the employee's name and job title (not another media outlet's interpretation of JPMorgan's statement), Wall Street On Parade heard no further from Evangelisti, despite openly copying the media relations folks at the Securities and Exchange Commission on the entire email thread.
The New York Post pointed out in its reporting that there is "no other known link between any of the deaths" outside of the individuals working for the same company. In fact, there are numerous links: all of the men are in their 30s, while according to the Centers for Disease Control and Prevention, the expected longevity in 2011 for a U.S. male is 76.3 years. All of the men are believed to have been covered by a life insurance policy which pays JPMorgan upon the death of its employees. (Insurance experts say that larger death benefits can be obtained on younger, highly skilled workers because the death benefit is a function of the number of years of lost earnings.)
But perhaps the most important link is this: three weeks before the death of Salais and within a little more than a month of the other deaths, JPMorgan had been put under a form of probation by the U.S. Justice Department. In exchange for a Deferred Prosecution Agreement that ran for two years and $1.7 billion in fines to avoid the criminal indictment of individuals and the firm for facilitating the largest financial fraud in U.S. history, Bernard Madoff's Ponzi scheme, JPMorgan was forced to agree to "secure the attendance and truthful statements or testimony of any past or current officers, agents, or employees at any meeting or interview or before the grand jury…provide in a responsive and prompt fashion, and upon request, on an expedited schedule, all documents, records, information and other evidence in JPMorgan's possession, custody or control as may be requested by the Office, the FBI, or designated governmental agency…bring to the Office's attention all criminal conduct by JPMorgan or any of its employees…commit no crimes under the federal laws of the United States subsequent to the execution of this Agreement."
When a rash of sudden deaths occur among a most unlikely cohort of 30-year olds at a bank that has just settled felony charges and been put on notice that it will be indicted if it commits any further felonies; when it is currently under investigation on multiple continents for potentially committing criminal acts in the realm of interest rate and/or foreign exchange rigging — for the press to cavalierly call these deaths "non suspicious" before inquests have been conducted and findings released by medical examiners shows an unseemly indifference to a worker's life and an alarming insensitivity to the grief stricken families still searching for answers.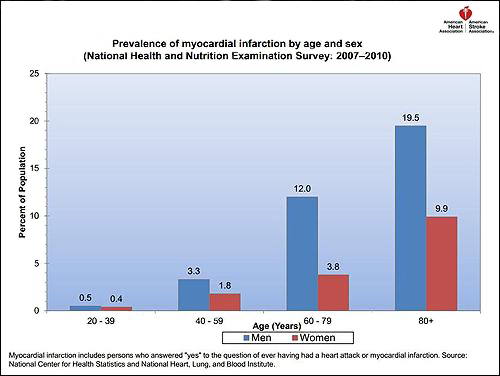 Related Articles from Wall Street On Parade:
A Rash of Deaths and a Missing Reporter — With Ties to Wall Street Investigations
As Bank Deaths Continue to Shock, Documents Reveal JPMorgan Has Been Patenting Death Derivatives 
JPMorgan and Madoff Were Facilitating Nesting Dolls-Style Frauds