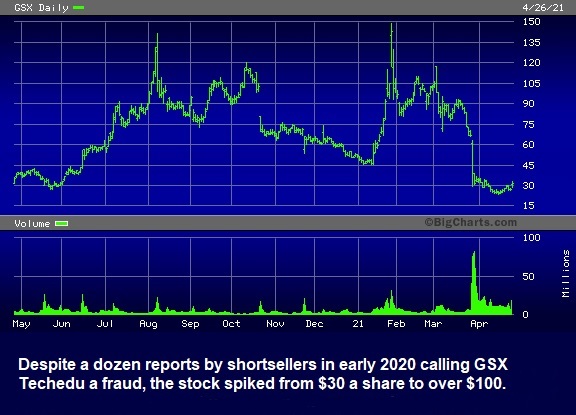 By Pam Martens and Russ Martens: April 27, 2021 ~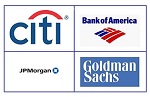 This morning, UBS reported that it had experienced a hit in the first quarter of $774 million related to its exposure to the implosion of the family office hedge fund, Archegos Capital Management. That brings the tally thus far to more than $10 billion in losses to the global mega banks that have acknowledged losses from their relationship with Archegos.
The only thing surprising to us about the Archegos announcement from UBS was that it didn't take a bigger hit.
According to the stock positions reported by UBS on its 13F filing with the SEC for the quarter ending December 31, 2020, it had significant exposure to seven of the same stocks that Archegos had arranged swap contracts on with its numerous prime brokers: ViacomCBS, Discovery, Tencent Music Entertainment Group, Vipshop Holdings, iQIYI Inc., Baidu, and GSX Techedu. (For how these swap contracts with Archegos worked, see our report: Archegos: Wall Street Was Effectively Giving 85 Percent Margin Loans on Concentrated Stock Positions – Thwarting the Fed's Reg T and Its Own Margin Rules.)
The large position of more than 11 million shares that UBS held in GSX Techedu immediately caught our attention. As of December 31, 2020, that would have had a market value of more than $568 million. That's a very large exposure to a company that numerous short sellers had publicly called a fraud in early 2020.
On May 18 of last year, short seller Muddy Waters released a 25-page detailed report on GSX Techedu, a Chinese online tutoring company. The breathtaking report included the following allegations:
"We are short GSX because we conclude that it is a near-total fraud.
"We conclude that at least ~70% of its users are fake, and we think it's quite likely that at least ~80% of its users are fake."
GSX Techedu trades on the most iconic stock exchange in the world — the New York Stock Exchange which, ostensibly, vets what it allows to list there. Perhaps not so much these days.
The company denied that it was operating a fraud.
But after the numerous detailed fraud reports were issued, instead of collapsing in share price, GSX Techedu actually spiked from about $30 a share to over $100. (See chart above.) That's decidedly not normal and suggests that Archegos was propping up the stock with more highly leveraged purchases.
While a reckless family office hedge fund is currently free to make such irresponsible bets in secret, a looming question is why would it want to make such a gamble against a tidal wave of fraud allegations. Equally inexplicable, why would some of the largest global banks on the planet want to finance those highly leveraged bets to prop up a potential fraud.
According to their own 13F filings, the following U.S. banks also held large positions in GSX Techedu as of December 31, 2020, long after the fraud allegations had appeared in print: Goldman Sachs, over 20 million shares with a put option on just 3.45 million shares; Morgan Stanley, over 14 million shares; Bank of America, more than 5.8 million shares; Citigroup, over 4.8 million shares; and JPMorgan Chase, over 4 million shares.
If you tally up all these shares and add in the 11 million shares held by UBS, these Wall Street banks held more than 59.6 million shares of GSX Techedu, despite compelling evidence from a myriad of sources that it was a "near-total fraud."
News outlet SupChina reported on March 2 of this year, three weeks before the collapse of Archegos hedge fund began, this assessment of GSX Techedu:
"SupChina reviewed interviews with current GSX employees conducted by StrandPoint, a private investment firm. There was one consistent theme: the company was inflating its metrics across a variety of different business operations. One employee outlined a process by which tutors were made to concoct fake parents to present a livelier discussion on WeChat groups. Another employee admitted that online sales sagged last year relative to their competitors, despite the record-breaking top-line numbers presented in their financial reports. One top tutor was especially curt: '99% of tutor resumes are fake,' he said."
GSX Techedu closed the trading year on December 31, 2020 with a share price of $51.71. The 59.6 million shares held by the savviest banks on Wall Street tallied up to just over $3 billion.
Equally curious, the 59.6 million shares of GSX Techedu held by the most sophisticated global banks on the planet, with legions of private investigators and former U.S. intelligence officials in their employ, represented 48 percent of the float (shares available for trading) in GSX Techedu.
So what was really going on here?