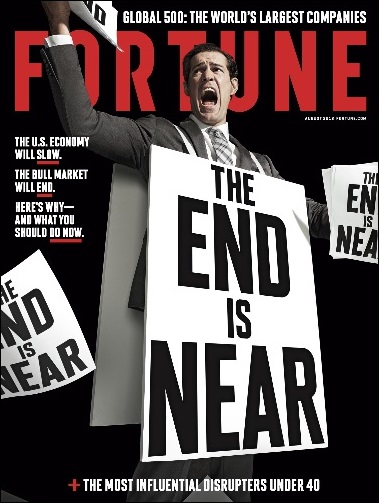 By Pam Martens and Russ Martens: July 20, 2018 ~
Could we start hearing chants of "lock him up" against Fed Chair Jerome Powell at Trump rallies? Could Powell be ridiculed as "Little Interest Rate Man" on Trump's Twitter feed? Trump may be attempting to plant those seeds of angst in Powell's brain.
In addition to playing with Powell's head, President Donald Trump accomplished two things in his interview on CNBC yesterday when he made it clear that he's "not thrilled" with the Federal Reserve's plans to continue raising interest rates. He threw more red meat to his base (many of whom want to abolish the Fed altogether) and he laid the groundwork for scapegoating the Fed if the economy goes south on his watch.
Trump had this to say about the Federal Reserve raising interest rates to CNBC anchor Joe Kernen (see full interview in video below):
"I'm not thrilled. Because we go up and every time you go up they want to raise rates again. I am not happy about it but at the same time I'm letting them do what they feel is best…Now I'm just saying the same thing that I would have said as a private citizen. So somebody would say you shouldn't say that as a President. I couldn't care less what they say."
What motivated Trump to put the Federal Reserve in his cross hairs at this particular moment in time? We have two ideas on that. First, Trump takes exception to any hint that he is not a business and economic genius (he's "like, really smart") – notwithstanding his businesses' six encounters at bankruptcy court. In the Fed's Federal Open Market Committee (FOMC) minutes for its meeting of June 12-13, it appeared to be questioning the wisdom of Donald Trump's nascent trade war. The minutes revealed this:
"…many [Federal Reserve] District contacts expressed concern about the possible adverse effects of tariffs and other proposed trade restrictions, both domestically and abroad, on future investment activity; contacts in some Districts indicated that plans for capital spending had been scaled back or postponed as a result of uncertainty over trade policy. Contacts in the steel and aluminum industries expected higher prices as a result of the tariffs on these products but had not planned any new investments to increase capacity. Conditions in the agricultural sector reportedly improved somewhat, but contacts were concerned about the effect of potentially higher tariffs on their exports."
What also may have played a role in the timing of Trump's remarks about the Fed is the upcoming August cover and related content at Fortune Magazine, which raises a host of economic alarm bells for the balance of Trump's presidency. Major among them, Fortune correctly points to doubts about just how successful Trump's stimulus plan is going to be, writing:
"That, of course, assumes we'll get that short-term boost. We may not. The stimulus may not work as advertised for a number of reasons. First, fiscal fire-starters like tax cuts and spending increases are usually deployed at the bottom of the business cycle, not the top. They just don't add much oomph to an economy that's already growing, say researchers at the San Francisco Fed in a new study. The evidence suggests that 'the true boost is likely to be well below' what many forecasters predict and could be 'as small as zero.' "
Next, Fortune invokes the Fed Chairman who presided over the worst economic crash since the Great Depression, Ben Bernanke. Citing remarks he made at a recent policy discussion, Fortune quotes Bernanke as follows: "The economy is already at full employment." The stimulus "is going to hit the economy in a big way this year and next year, and then, in 2020, Wile E. Coyote is going to go off the cliff."
Oops. That happens to be the year that Donald Trump is expected to seek re-election and will need someone to blame if the economy is worse off than when he took office.