By Pam Martens and Russ Martens: August 19, 2016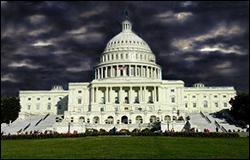 Yesterday the U.S. Olympic Committee released a statement apologizing "to the people of Brazil" for what it appears to concede was a trumped up story by four U.S. athletes about being robbed at gunpoint. The statement from the USOC characterized the alleged "robbery" as follows: "They stopped at a gas station to use the restroom, where one of the athletes committed an act of vandalism. An argument ensued between the athletes and two armed gas station security staff, who displayed their weapons, ordered the athletes from their vehicle and demanded the athletes provide a monetary payment."
The USOC added:
"The behavior of these athletes is not acceptable, nor does it represent the values of Team USA or the conduct of the vast majority of its members."
Our first epiphany that America was in trouble on the issue of lying about matters large and small came in 2006. It was a seemingly small matter. We were browsing in a plant nursery in the Northeast and noticed that several dozen containers of Purple Fountain Grass were sitting in the perennial plant section instead of with other annuals where they belonged. We walked over to the young nursery manager and mentioned the mistake. His spontaneous quip has been seared on our brains every since. He said: "If the President can lie, so can I."
That was during the presidency of George W. Bush, where he took the nation to war with Iraq on the basis that it had "weapons of mass destruction," which it did not.
Today, the United States faces a Presidential election in less than three months where the two major party candidates for the highest office in the land have repeatedly lied to the American people about critical issues. They know they have lied, the American people know they have lied, and yet they are not disqualified from the most critical post in the world: Commander in Chief of a nation with 7,000 nuclear warheads. Important, powerful people can now lie with impunity in the United States of America – and that arrogance is trickling down to the next generation.
When President Obama ran for his first term in office in 2008, he attempted to stand apart from his opponent, Hillary Clinton, by repeatedly stating that he wasn't taking money from registered lobbyists. It was a monster lie. On January 22, 2008, the President stated in Greenville, South Carolina: "Washington lobbyists haven't funded my campaign, they won't run my White House, and they will not drown out the voices of working Americans when I am president."
We wrote the following at the time:
"The Center for Responsive Politics website allows one to pull up the filings made by lobbyists, registering under the Lobbying Disclosure Act of 1995 with the clerk of the U.S. House of Representatives and secretary of the U.S. Senate. These top five contributors to the Obama campaign have filed as registered lobbyists: Sidley Austin LLP; Skadden, Arps, et al; Jenner & Block; Kirkland & Ellis; Wilmerhale, aka Wilmer Cutler Pickering.
"Is it possible that Senator Obama does not know that corporate law firms are also frequently registered lobbyists? Or is he making a distinction that because these funds are coming from the employees of these firms, he's not really taking money directly from registered lobbyists? That thesis seems disingenuous when many of these individual donors own these law firms as equity partners or shareholders and share in the profits generated from lobbying.
"Far from keeping his distance from lobbyists, Senator Obama and his campaign seem to be brainstorming with them.
"The political publication, The Hill, reported on December 20, 2007, that three salaried aides on the Obama campaign were registered lobbyists for dozens of corporations.  (The Obama campaign said they had stopped lobbying since joining the campaign.) Bob Bauer, counsel to the Obama campaign, is an attorney with Perkins Coie. That law firm is also a registered lobbyist."
Bob Bauer went on to become White House Counsel to President Obama. Perkins Coie is the law firm now embroiled in charges that the Democratic National Committee illegally conspired with the Clinton campaign to undermine Senator Bernie Sanders' bid for the White House. Perkins Coie served as counsel to both Clinton's campaign and the DNC during the primary race when the DNC was legally bound to maintain a neutral posture.
Hillary Clinton, whom polls currently show as the likely presidential winner in November, repeatedly lied about matters involving her use of a private server in her New York home being used to conduct classified government matters while she served as Secretary of State in Obama's administration. Clinton told both Congress and the American people that she did not transmit any classified material over that private server. The FBI determined that at least 110 emails contained classified information at the time they were sent over Clinton's unclassified server, including eight containing Top Secret information and 36 containing Secret information.
Clinton also said that, as required by law, she turned over all of her work-related emails to the State Department. FBI Director James Comey reported that: "The FBI also discovered several thousand work-related emails that were not among the group of 30,000 emails returned by Secretary Clinton to State in 2014."
Clinton told the American people that she had received approval to use her private server. The State Department's Inspector General "found no evidence that the Secretary requested or obtained guidance or approval to conduct official business via a personal email account on her private server." The Inspector General also indicated in his report that the request would have been flatly rejected if it had been made.
Hillary Clinton's husband, former President Bill Clinton, was found to have lied under oath about his affair with Monica Lewinsky while serving as President. He was allowed to continue out his term as President of the United States.
Donald Trump, the Republican candidate for President, has serially lied about matters big and small according to major media outlets. His web site says he is "the very definition of the American success story, continually setting the standards of excellence…" But a USA Today investigative report found the following about Trump's model of doing business:
"At least 60 lawsuits, along with hundreds of liens, judgments, and other government filings reviewed by the USA Today Network, document people who have accused Trump and his businesses of failing to pay them for their work. Among them: a dishwasher in Florida. A glass company in New Jersey. A carpet company. A plumber. Painters. Forty-eight waiters. Dozens of bartenders and other hourly workers at his resorts and clubs, coast to coast. Real estate brokers who sold his properties. And, ironically, several law firms that once represented him in these suits and others."
And pretty much no one but Donald Trump himself believes he has a net worth of $10 billion. Politico's Ben White writes that "Donald Trump claims a net worth of more than $10 billion and an income of $557 million. But he appears to get there only by overvaluing properties and ignoring his expenses."
Vanity Fair's Tina Nguyen has questioned if Trump is even a billionaire at all, writing:
"The fact that he's sold several of his assets – including up to $7 million in fund assets and $9 million in individual securities – to cover his campaign debt suggests that he probably doesn't have enough cash on hand to easily cover the costs of his campaign outright. That's not something one would expect from a man who claims he is worth 'in excess of TEN BILLION DOLLARS' (the capitalization is Trump's). In addition, the real estate mogul has added over $50 million in debt to his ledger, Politico reports, putting his total debt somewhere between $315 million and $500 million, and possibly more."
America's moral compass is both tarnished and pointing in the wrong direction. We shouldn't be surprised when the next generation replicates the behavior of those who sit at the top of this heap of serial falsehoods. We shouldn't be surprised, but we should all be deeply ashamed that we aren't doing more to change the direction of our nation.